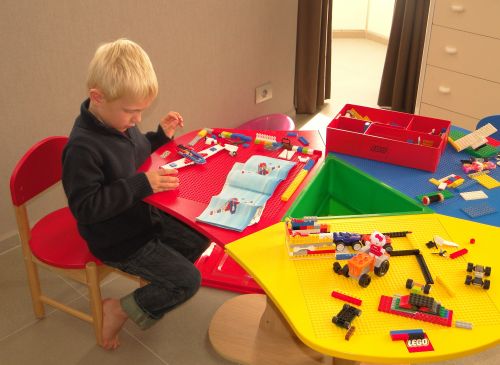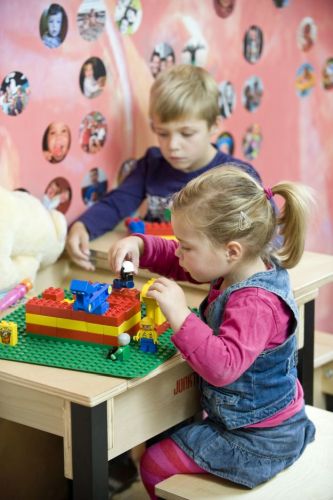 Integrating a fun playroom corner into a bedroom
Many children enjoy playing in their own bedroom or in the playroom most of all, sometimes spending hours with computer games or other games, building with blocks, doing puzzles or being creative. But the issue for many parents when creating a play corner in a bedroom is whether everything then gets tidied away again when play comes to an end. Some bedrooms become ever messier as the days and weeks go by.
Recognising this problem, we have developed a whole range of play furniture featuring integrated storage space for a play corner in a bedroom or other space. This ensures that both before and after play, toys are automatically tidied away. Each and every one of these pieces of play furniture for a play corner in the bedroom is of the very best quality and is suitable for children between the ages of 4 and 12 and even older. They all have a 'secret' storage compartment, big enough to easily take all of the building blocks, games and craft materials used in the bedroom. There is not only storage space under the flaps on the play tables – the covers on the chairs and benches also lift to reveal more storage options.
So, what happens when playtime comes to an end? You simply store everything away in the generously proportioned storage spaces and close the hinged lids. This means that everything in the children's play corner is out of sight, ensuring a neat and tidy living or family room!
Find out more about our play furniture with unique storage function

Fun ideas for a home corner play room in an attic or even under the stairs
It can be quite easy to create a large or cosy smaller home children's play area in those spaces you would not immediately think of too. And it need not cost the earth to do so. Of course, not everyone has an enormous attic space to use, but often a much smaller space will suffice. Children often love hiding away in recesses or other small spaces to play. Sloping ceilings do not spoil the fun by any means. It can be difficult to fit larger pieces of play furniture into such spaces, but there are other options:
games (Animal Bingo, for example)
construction toys (larger or smaller building blocks)
writing desks (by JunkTrunk®, for example)
train tracks and trains (by Brio®, for example)
educational toys (by Kapla®, for example)

Using a little bit of imagination, it is possible to create an original home play corner in spaces other than a living room or family room too. How about under the stairs, in the hallway, or on the landing? As specialists in the design and creation of play corners for the living room, bedroom or other spaces in the home, and for business environments and other organisations too, KinderSpell® is ready to provide you with all the advice and assistance you need!