This huge Kapla building blocks set consists of no less than 1,000 wooden planks which allow children of all ages to design and build the most beautiful and astonishing creations. Youngsters will love this educational construction material.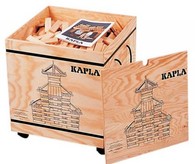 This large Kapla box contains no less than 280 woooden planks, neatly stored in a wooden trunk. Children of all ages design and build in your class or play corner the greatest creations and learn at the same time about structures and architecture.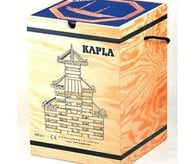 Discover the world of Kapla wooden blocks with this great base set including no less than 200 wooden planks. Let children develop their talents and soon you will see appear the most ingenious and surprising creations.